Interns Wrap Up a STEAM-Filled Summer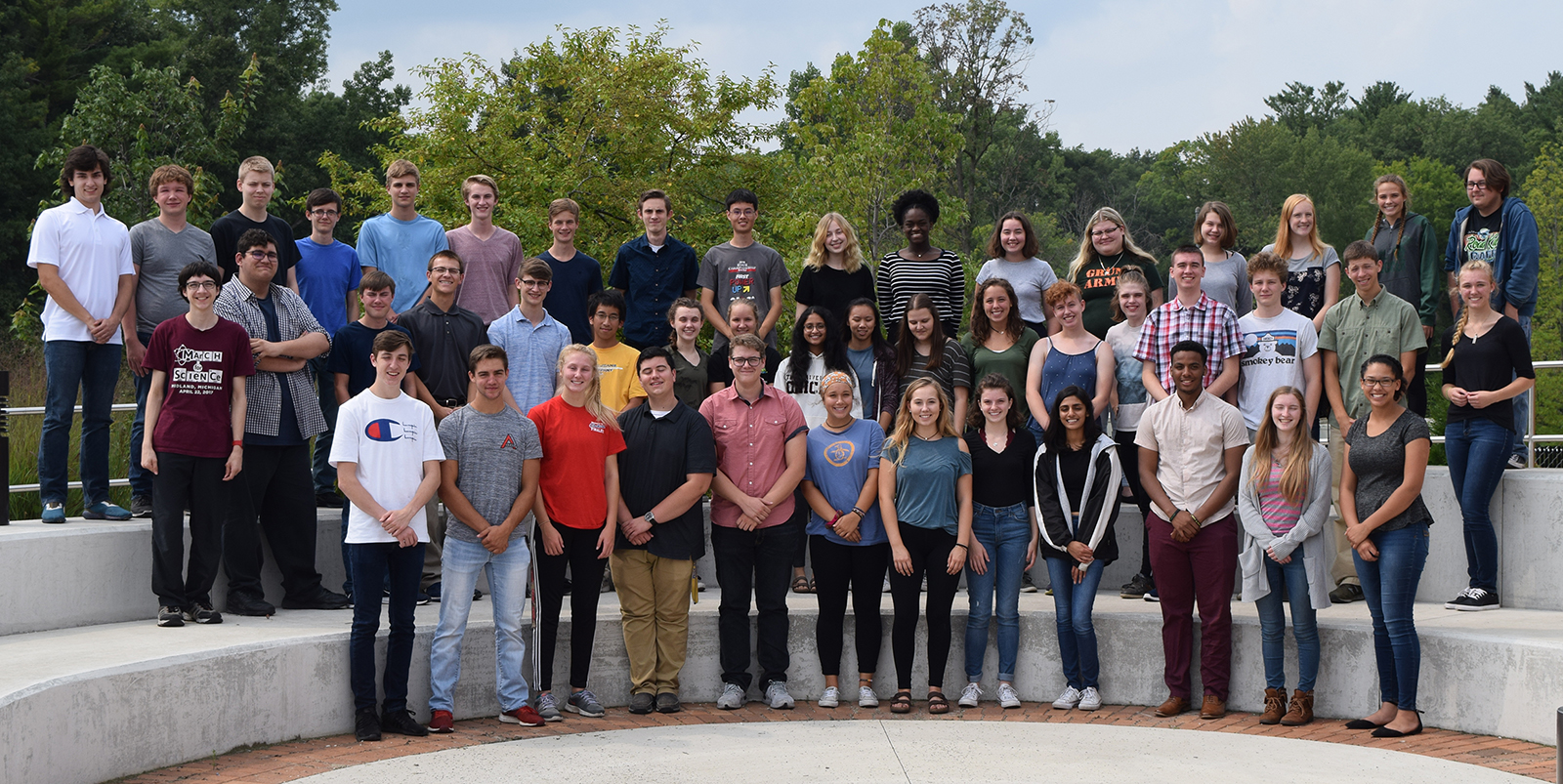 In late in June, 57 rising high school seniors representing 15 area high schools joined the St. Andrews staff as part of the summer research internship program.
2018 was the third year for the MSU internship program, and it has grown significantly from 12 students in 2016. The program seeks to provide an honors level experience for students and to spark and hold their interest in STEAM fields.
Over an eight-week period, the interns participated in a number of chemistry and engineering projects that included; water purification through ion resin exchange, using Lewis acids for novel refrigerants, assisting in the intermediate step when synthesizing an antimicrobial (Zyvox), hydrolysis of PEI polymers for use in gene transfection, organic synthesis processes for safer lithium-ion batteries, testing of new high tensile strength graphite filaments for 3D printing, and development of 3D printed humidity sensors. Other interns were involved in computer programming and developed a mobile app tracking and dashboard system to locate equipment on the MSU campus.
Two groups were involved in projects related to honey bees. A chemistry project involved a time-released miticide to combat Varroa mites inside the hive, while a programming group developed a remote sensor to collect data on heat and humidity inside the hive box. These projects were featured in an MSU news story and video that garnered state-wide attention.
A special guest, Tom Dalgliesh, entrepreneur and board game creator, spent a day in August with a subgroup of the programming interns and gave them feedback on their automated opponent, which was based on his game, Hammer of the Scots. Students used Python coding language and artificial intelligence protocols to develop their online opponent. Dalgliesh also provided a lecture at the end of the day to discuss the business side and the pros and cons of founding and running a board game company.
New for 2018 was the addition of a writing project. This group added the "A" into STEAM on the St. Andrews campus in a new collaboration with Creative 360 of Midland, MI. Students practiced numerous writing and communication styles to understand how to adapt their writing to meet several purposes including creative fiction and non-fiction, writing for business, persuasive writing, reporting, and journalistic writing. The students produced a printed book showcasing their work as a final project.
Note: Not all students were present on the day of the group photo (feature photo). Follow the project links in the story for student names, schools, and photos.