STEAM Internship Spotlight: Lewis Acid Catalysis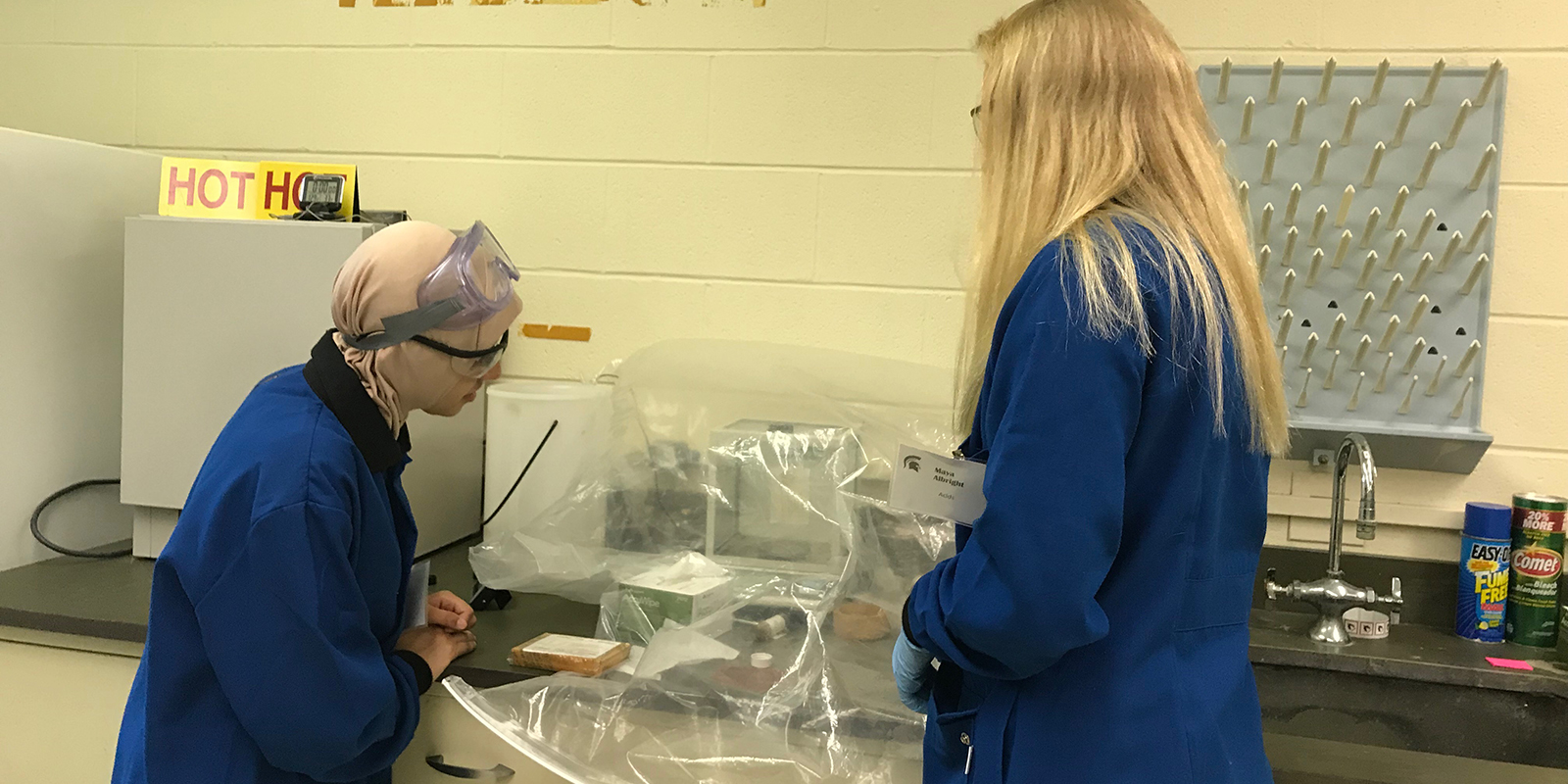 Maya Albright, Jared Gonder, Madylin Sherman (all from Midland High School), Kaedon Cleland-Host (Dow High School), Samuel Layher (Great Lakes Bay Early College) and Sarah Syeda (Saginaw Arts and Sciences Academy) and their mentor, Dr. Jack Kruper have been working on two projects this summer: using Lewis acids for novel refrigerants and assisting in the intermediate step when synthesizing an antimicrobial (Zyvox).
For the first project, students used a catalyst to make precursors for HFOs which are used in refrigerants.  Students manipulated the temperature to find the optimal yield of their product.  Techniques such as gas chromatography, thin-layer chromatography, flash chromatography, and NMR spectroscopy were used in analyzing the product.  Unlike the HFCs, which have been shown to be pollutants for ozone and environment, the HFOs are green and do not cause similar pollution.  Students also spent time collaborating with Olin Chemical, which has funded this research project.
The second aspect of the interns' research focused on synsthesizing an antimicrobial drug that will treat gram-negative bacterial infections such as MRSA and septicemia.  Students used a two-step, one-pot synthesis reaction and an improved catalyst to create a cost-effective and faster product with a higher yield.  Students analyzed their purification results with the various chromatography technologies and the NMR.