STEAM Internship Spotlight: Organic Battery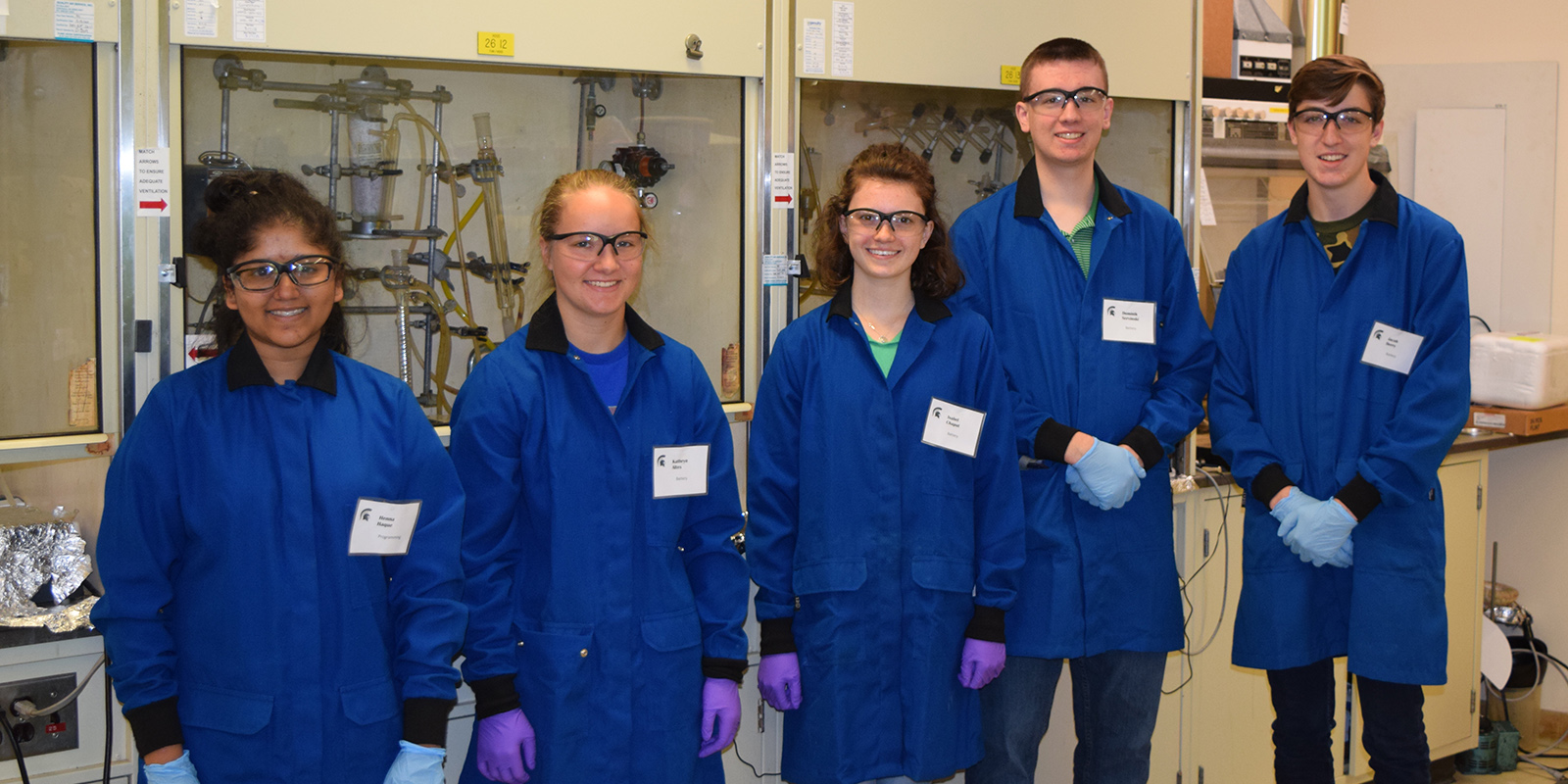 Isabel Chaput and Kathryn Altes (both Dow High School), Jacob Berry (Western High School), Hanna Haque (Saginaw Arts and Sciences Academy), and Dominik Servinski (Midland High School), are working in conjunction with their mentor, Dr. Adina Dumitrascu, to investigate ways in which to improve the safety of lithium ion batteries and to create new, more robust, cheaper and less toxic active compounds for energy storage devices such as redox flow batteries.
Over the summer, students have been completing multi-step organic synthesis to create new organic molecules with potential applications as either redox shuttles for lithium ion batteries or as electro-chemically active species for redox flow batteries. The redox shuttles for lithium ion batteries will protect the battery from overcharging, reducing the risk of fire and explosion as can occur in such devices as cell phones and electric cars. The new, organic, redox flow batteries would constitute a cheaper and cleaner alternative to the current options, which contain lithium, manganese, cadmium, or cobalt, the environmentally problematic metals typically found in batteries.
With this project, students have used different organic synthetic protocols and learned several purification techniques such as chromatography. They also used various characterization methods such as NMR spectroscopy to analyze the new molecules they synthesized.