Robotics Resources
MSU St. Andrews offers a number of resources to support youth robotics enthusiasts in the Midland region to provide hands-on opportunities to learn STEAM concepts.
Robotics Competition Field
MSU St. Andrews sponsors a robotics field at Midland Public Schools' former Carpenter Elementary to serve the Midland region.  Rookie robot drivers have the opportunity to experience a real driver's station and practice on a full field with carpet and sidewalls.
Computer Numerical Control (CNC) Machine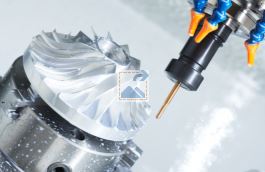 A Tormach multi-function CNC machine is available at MSU St. Andrews. This machine will allow mentored robotics competitors to fabricate their own parts on site. The facility also offers 3D printing and design software in order to permit competitors to create prototypes before using the CNC equipment.
Robotics and 3D Printing Equipment Available for Loan
To borrow equipment or make a general inquiry about our robotics resources,  please contact Dr. Tracy Zhang at MSU St. Andrews via email or complete the contact form.
VEX Launch Robot Design Kit (SuperKit)
VEX IQ Competition Field
VEX VIQC Crossover
VEX Smart Radios
VEX Competition Add-on Kit
VEX POE Kit
VEX DE Kit
Robotic 30-seat license
VEX Gateway Robotics Kit
Comprehensive Hand Tools and Rolling Cart
Hand Tools in Maintenance Bag
FlashForge 2-headed 3D Printers