STEAM Internship Spotlight: Hydrolysis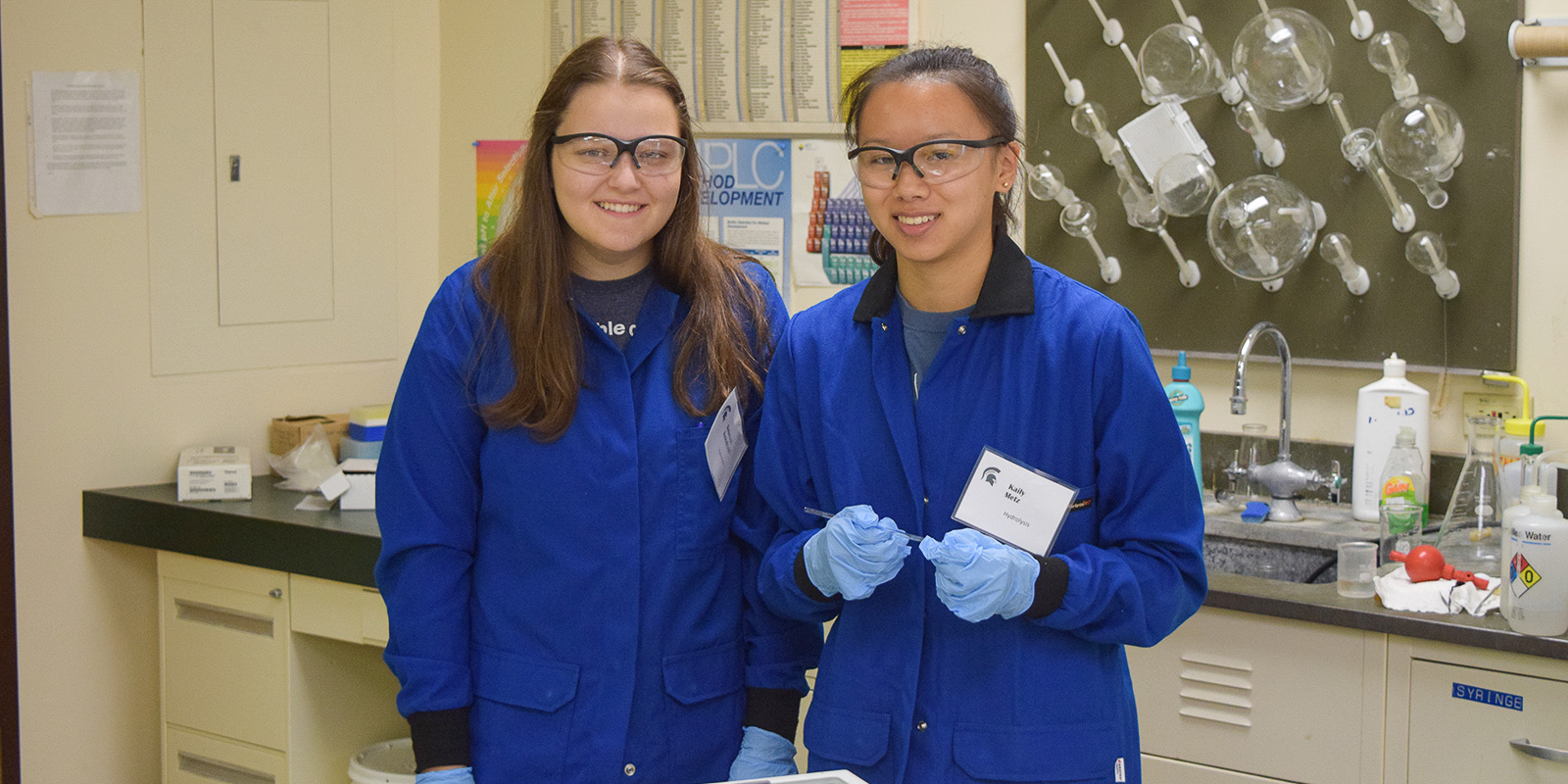 Kaily Metz and Rebecca Kowalczyk (both from Dow High School) have been conducting research on polyethyloxazoline and polyethylenimine (PEI) polymers in hopes of gaining a better understanding of the formation of the PEI product, which is used for gene transfection. Rebecca and Kaily are creating the PEI product through the process of hydrolysis and have spent considerable time examining the characteristics of both polymers. These students intend to develop an analytical method to follow the hydrolysis reaction and learn about the rate of the reaction.
Students in this project are mentored by Dr. Edmund Stark.