STEAM Internship Spotlight: 3D Printing and Sensors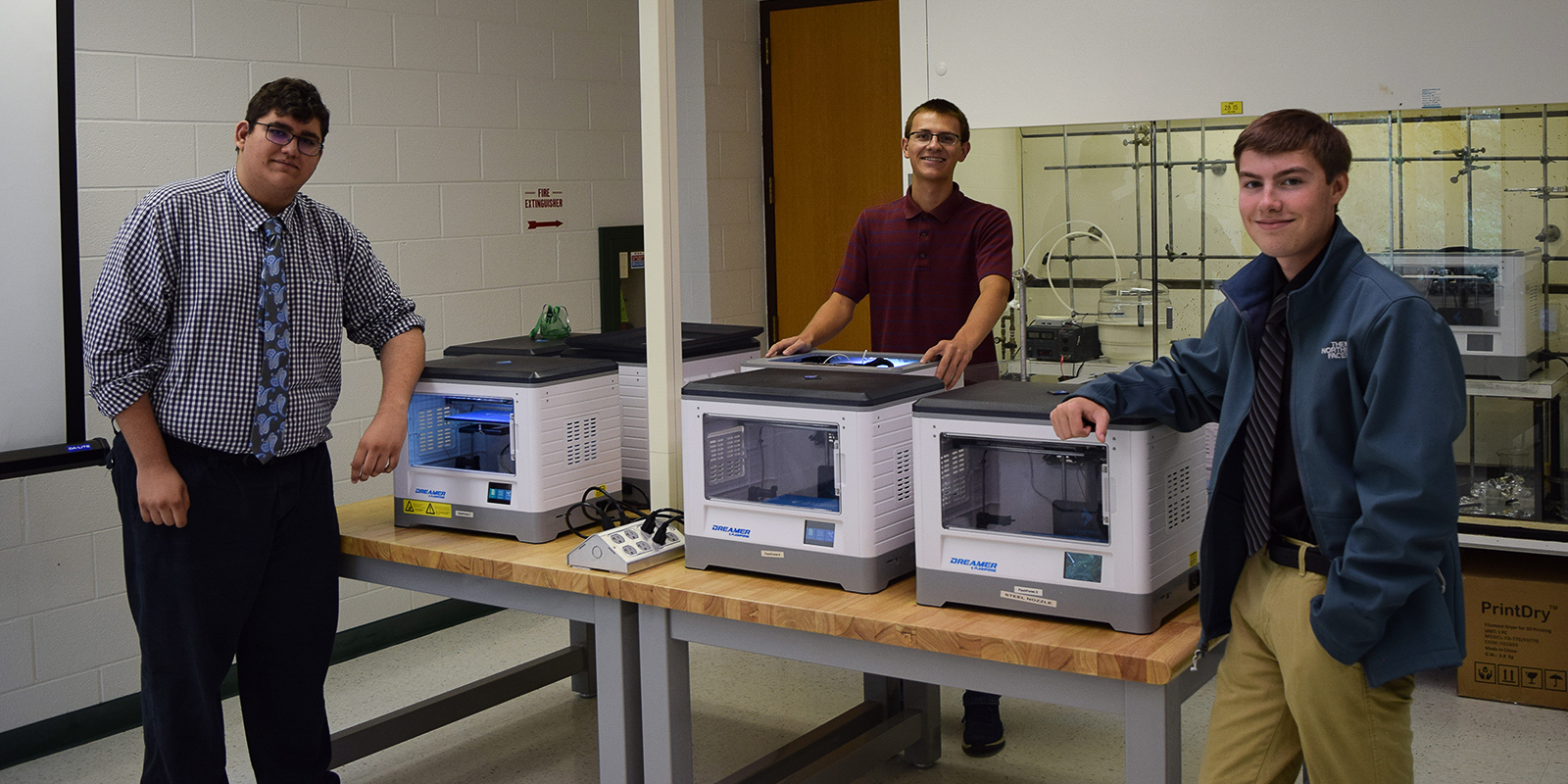 Stephen Gillman (Midland High School) is working on creating a 3D printed product that combines the properties of strength and malleability. Stephen's experiments focus on the blend of graphene in the Acrylonitrile Butadiene Styrene (ABS filament) and the manipulation of the 3D printer settings to optimize the resulting product.
Noah Smith (Freeland High School) and Sam Shepich (Saginaw Arts and Sciences Academy) have been investigating ways in which to use the 3D printers to create reliable and accurate humidity sensors. These students have been experimenting with the conductive polymer blend and electrode geometry in an attempt to create an ideal design for the humidity sensors. Students plan to change from an ABS filament to Polylactic Acid (PLA). Both groups are mentored by Dr. Tracy Zhang, Dr. Robert Bubeck, and Mr. Ivan Lysenko.