Students Gain New STEM Skills Through Virtual Workshop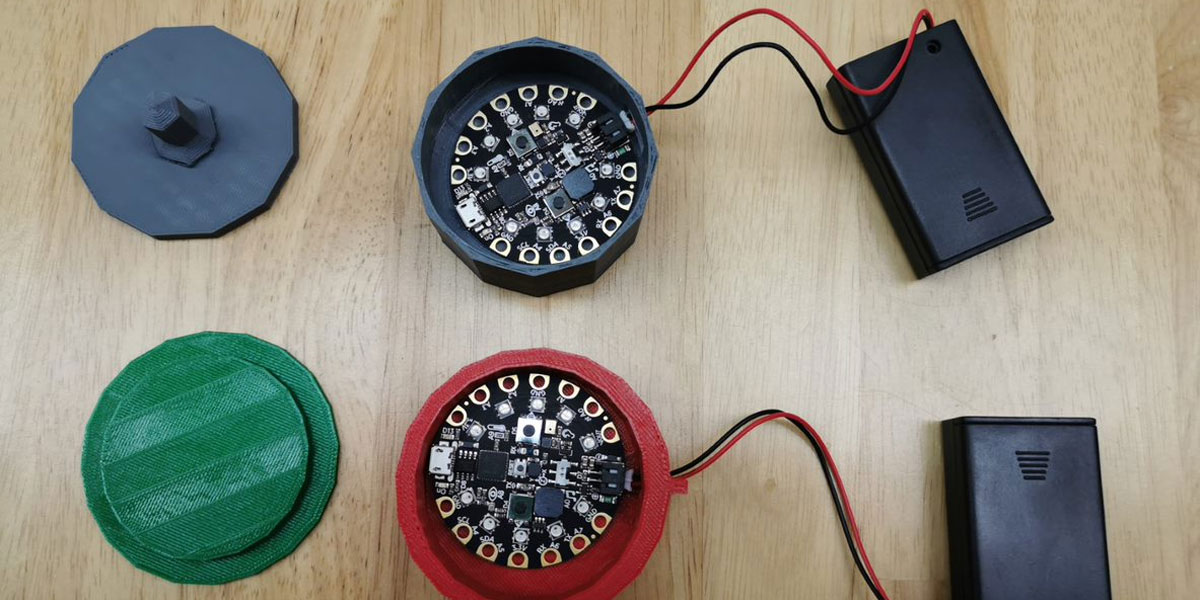 Over six Saturdays during March and April, thirty-nine middle school students from the Great Lakes Bay area and surrounding regions took part in an interactive virtual workshop focused on basic Programming and 3D Printing.
Combining the complementary topics of programming, computer-aided design and 3D printing, workshop instructors John Furcean and Tracy Zhang considered how these skills would empower students as they move through their STEM coursework in middle and high school and hopefully spark interest in new technology-related hobbies.
To provide experiential learning from home, each student received a Circuit Playground Express microcontroller and a companion book for the programming portion of the workshop. With this, students learned the fundamentals of programming as they progressed through Microsoft MakeCode®, the basics of variables, Boolean logic, conditionals, iteration, and finally, an introduction to CircuitPython.
"My kid had a great time in these sessions," noted a participant's parent. "Thanks for putting them on. He has had a lot of fun doing projects with the Circuit Playground Express outside of the class."
The interactive 3D design portion of the workshop began with an overview of 3D printing and how it is making a difference in manufacturing from housing to prosthetics. Students actively learned 3D model design using 3D Design and Codeblocks in TinkerCad®, and each student was allowed to submit three models for printing at the MSU St. Andrews Makerspace. Over 100 student-designed models were printed and mailed to students.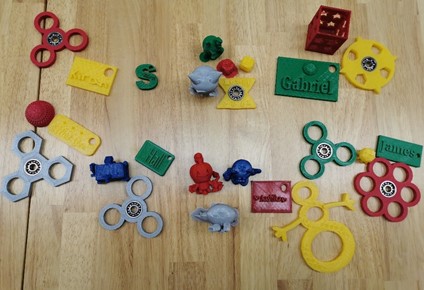 "Applying 3D printing technology in education facilitates students' creative thinking and learning through the engagement of the designing process," stated Tracy Zhang.
To provide students with an interactive and small group environment, the programming and 3D design concentrations ran in two parallel tracks of eighteen students, with three Saturdays in each topic. In addition to the Saturday sessions, virtual office hours were held on Thursday evenings to allow students to ask questions and further develop their knowledge.
Another parent commented, "Thank you for offering this wonderful educational opportunity for my student. He looked forward to it every week. We would love to participate in future workshops!"
At the end of the workshop series, two students borrowed 3D printers from the MSU St. Andrews Lending Library to continue designing and get hands-on experience with 3D printers. Students were excited to keep their Circuit Playground Express microcontrollers and continue doing projects with them.

---
"Both of my kids loved the session. They enjoyed the 3D modeling portion the best. They would love to see a 3D printing process with something they design so they can see the full process of it from them designing to watching their model come to life."
"Thank you so much for doing this! My son finds so many things to be "boring" or too easy but he really enjoyed today's class. He continued playing around with it for another hour after it ended today. He loves all things coding."
The workshop was made possible through a STEM initiative grant provided by the No Starch Press Foundation.