Summer Internship Application Now Open for 2019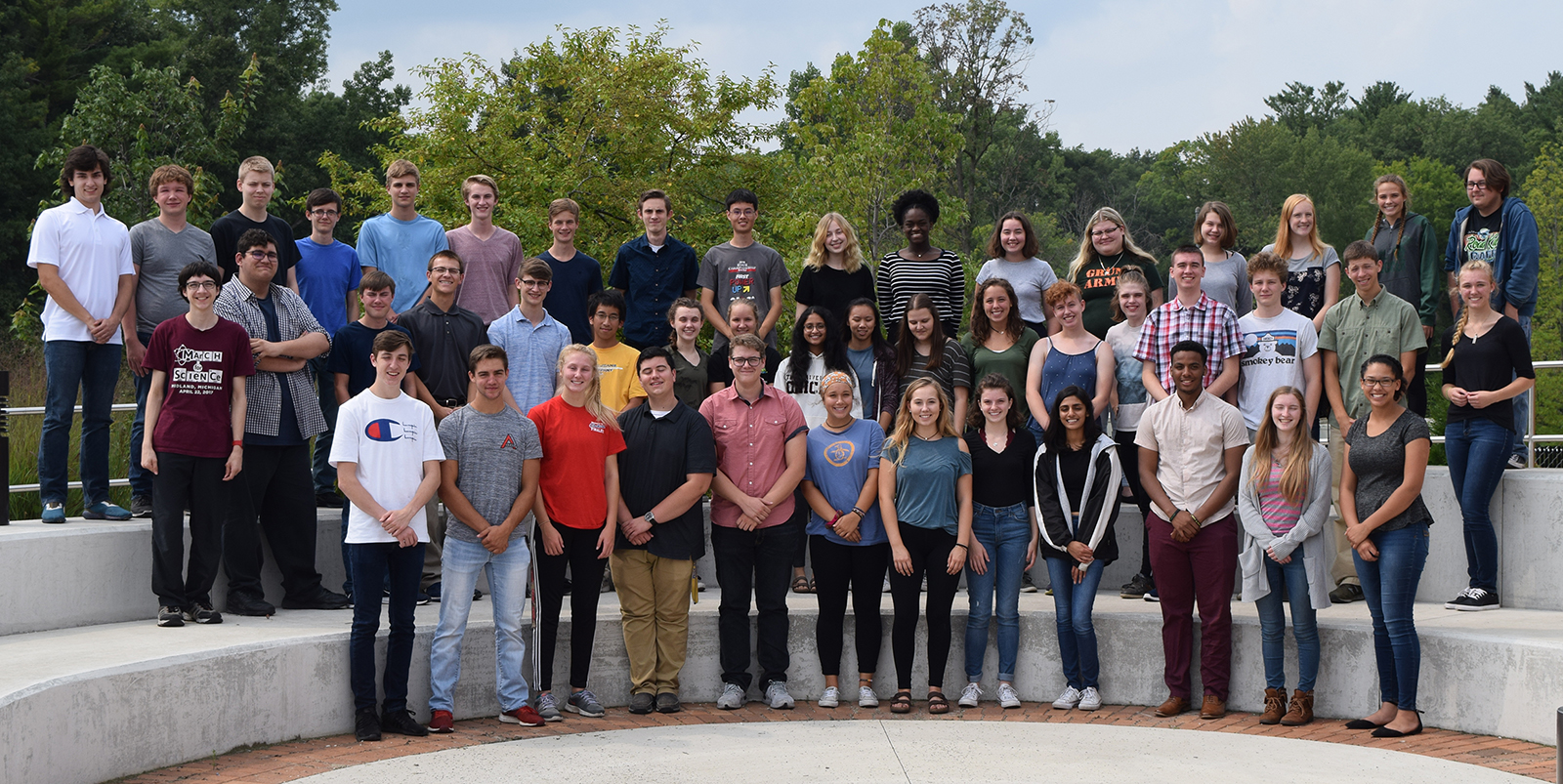 Details
Please read the information below on eligibility and programs before filling out the applications. Students are welcome to apply for both the STEM and Writing internship.
Eligibility
Current high school juniors who:
(a) will be seniors in fall 2019
(b) are eligible to work in the U.S. and comply with the State of Michigan minor guidelines for work
(c) are able to commute daily to MSU St. Andrews in Midland (housing is NOT provided), and
(d) are able to commit to miss no more than one week of the program due to other obligations, are cordially invited to apply during the application period.
Each internship will be an eight-week, forty-hour per week, paid ($11.50 per hour) position. The dates are tentatively scheduled from June 20, 2019 through August 19, 2019. The office will be closed July 4 and 5.
Share this flyer with prospective students.

MSU St. Andrews is located at 1910 West St. Andrews Road, Midland, MI 48640.
Programs
Three groups of interns will be appointed in 2019. Selected participants will be offered:
(i) the opportunity to be mentored by MSU scientists on potentially publishable research projects in chemical and material sciences (apply using the STEM application), or
(ii) the opportunity to learn a modern computer coding language (such as Python) for application software development, autonomous robotics, machine learning, microcontrollers and sensors, or quantum computing (apply using the STEM application), or
(iii) the opportunity to participate in a professional writing program, which will include experiences in science/technical, business, and creative writing in support of STEM subject matter (apply using the Writing application).
The precise number of participants in each group will be determined by student interests (as expressed on the applications), Ph.D. mentor availability, and funding availability. Twenty-eight interns participated in 2017, and 58 in 2018 with roughly two thirds in the programming group.
Previous MSU St. Andrews interns have become National Finalists in the Siemens Competition in Math, Science, and Technology as well as the Intel Science and Engineering Fair. MSU St. Andrews staff are supportive of interest in science fairs, but such participation is not a requirement of the internship program.
For additional questions on the internship program, please contact Melanie Kauffman, Sr. Communications Manager, at kauffm59@msu.edu or (517) 432-4499. To receive emails alerts on future opportunities, please join our mailing list.
For an overview of past projects, visit our internship news section.
Michigan State University is committed to providing equal opportunity for participation in all programs, services and activities without regard to race, color, gender, religion, national origin, political persuasion, sexual orientation, marital status, disability, height, weight, veteran status, age or familial status. Accommodation for persons with disabilities may be requested by contacting Melanie Kauffman (517) 432-4499 within two weeks of any event. Requests received after this date will be honored whenever possible.