Join Us Soon for Family Stargazing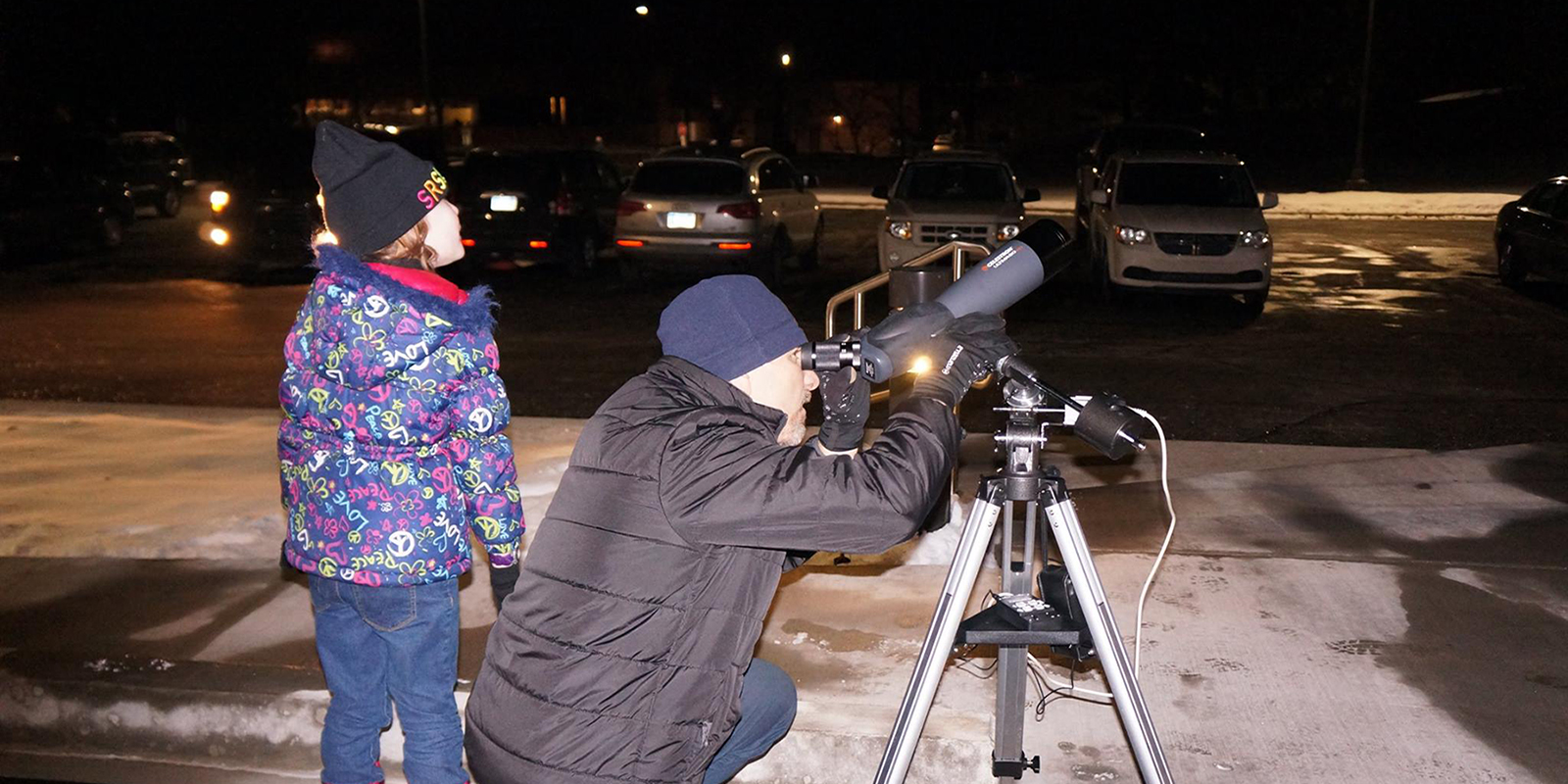 We've been on a bit of a hiatus during the holidays, but our staff is looking ahead for opportunities when the moon, stars or planets might line up for extraordinary viewing experience.
Families are invited to attend and bring along their own binoculars, and we will have a number of telescopes on hand for sharing as well.
Keep an eye on our events page or Facebook page for upcoming dates.
See you soon!