Dates Added for Teacher Workshops on 3D Printing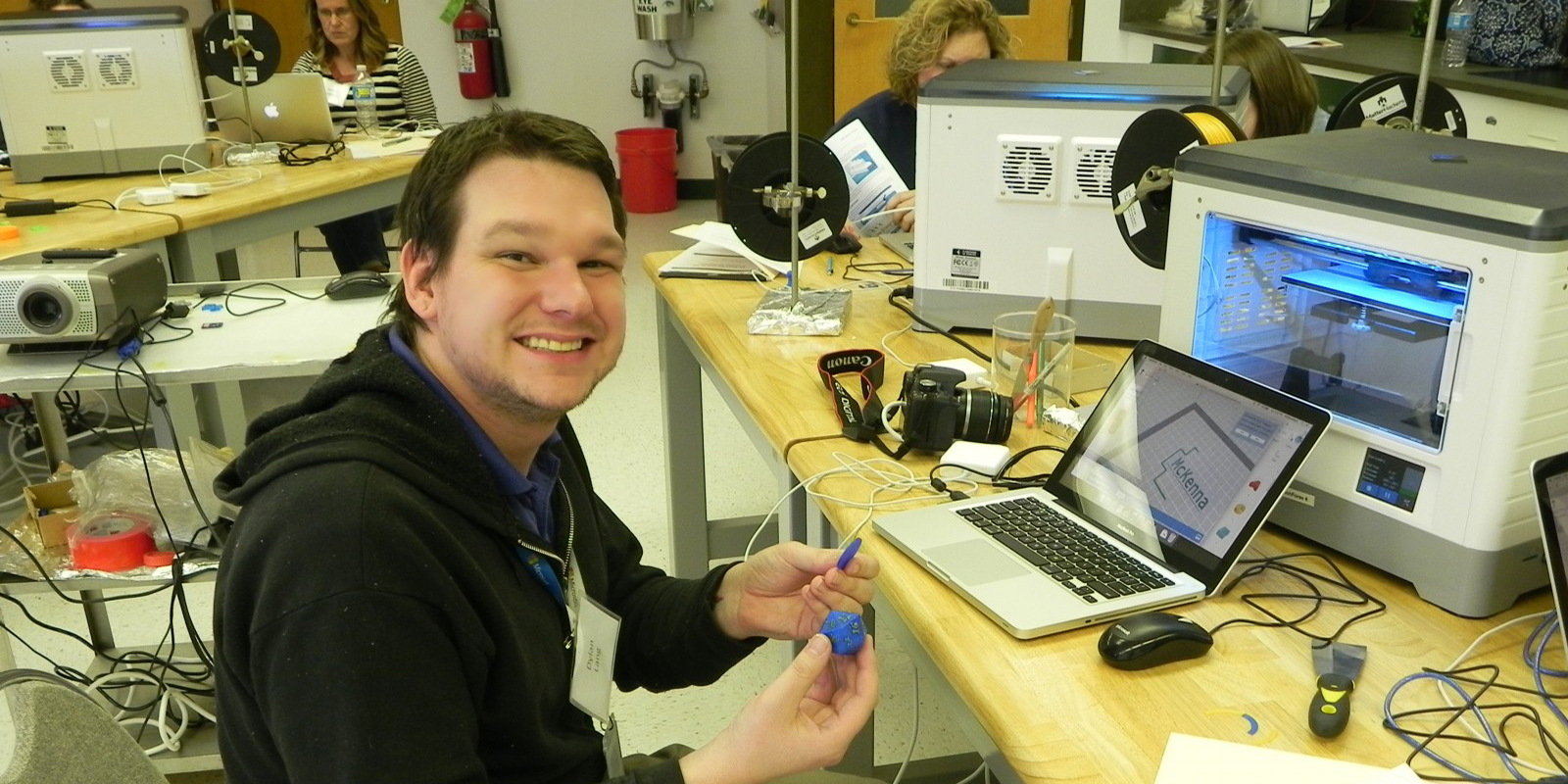 Join us for a fun, educational day!
Area teachers are invited to come to MSU St. Andrews for a day of learning about computer aided design and 3D printing. These small group workshops are designed to allow each teacher personal access to design software and a 3D printer. Instructors Tracy Zhang, PhD, and Bob Bubeck, PhD, will share their research and industry knowledge and explain how teachers might use the concepts in their classrooms.
The creation of 3D objects with included openings or cavities can assist students in visualization, planning and technological understanding. Standards-oriented examples to be explored may be taken from geometry, chemistry, mathematics, geography, physics, and elementary mechanics.
These sessions are complimentary and include lunch. Space is limited to 10 teachers per workshop.
Next sessions:
March 14, 2018 – 9 AM to 4 PM (sorry, this session is full)
Introductory (basic) course
Learn how to design simple objects of 3D models using CAD software
Learn to use slicing software to slice 3D models, then print objects in 3D printers
March 21, 2018 – 9 AM to 4 PM
Introductory (basic) course
Learn how to design simple objects of 3D models using CAD software
Learn to use slicing software to slice 3D models, then print objects in 3D printers
April 11, 2018 – 9 AM to 4 PM
Advanced course (must have attended the introductory session or have previous experience)
Expand use of CAD software to include more complex design details
Use water-soluble filament for structural support and cavity filling, and learn about other filament options