Two Student Interns Win Best Poster at ACS Midland Conference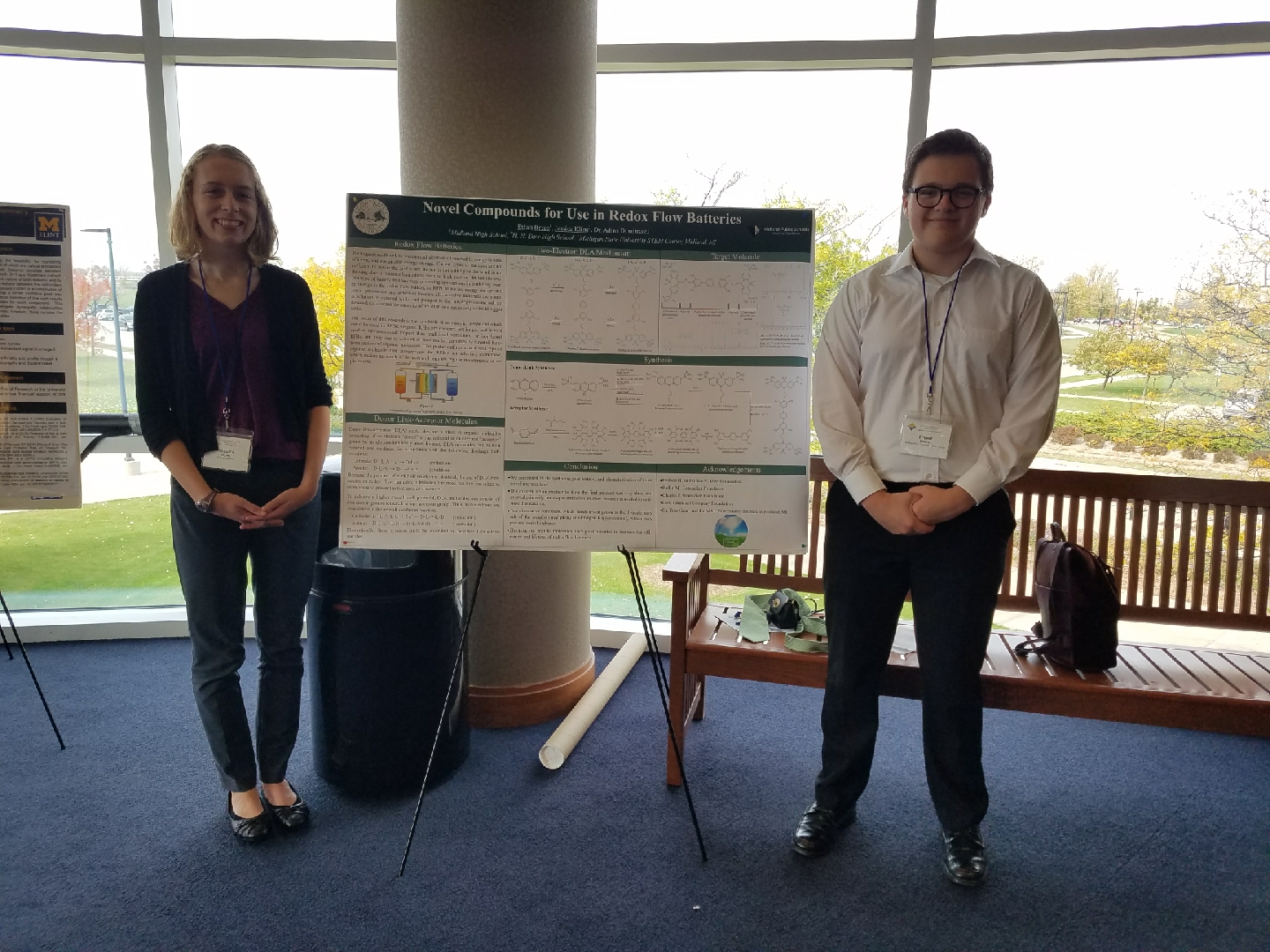 Two students who conducted summer research at MSU St. Andrews in 2017 were recognized for "best poster" by the American Chemical Society Midland Chapter at a recent event. The students displayed the poster and explained their research findings for those in attendance.
Jessica Kline, HH Dow High School, and Ethan Bruce, Midland High School, (both in photo) were part of a research team working on developing new chemistries and materials for redox flow batteries. Dacia Munteanu, a visiting freshman from MSU, was also part of the summer team.
The students were mentored by Adina Dumitrascu, PhD.
"All the students in the group are extremely talented," stated Dumitrascu. "This project involved very difficult and intricate chemistry processes. I was very impressed by their quick uptake and maturity. They were truly assets in conducting this work."
Read a full abstract of the research.
Finding the energy to power human civilization without ruining the environment is the greatest challenge humanity faces this century. Redox flow batteries (RFB) represent one class of electrochemical energy storage devices. This project was done in conjunction with battery research being conducted at the MSU Bioeconomy Institute in Holland, Michigan, under the direction of Dr. Thomas Guarr. Learn more by visiting the Organic Energy Storage Lab website.