Girls' Science Club Visits St. Andrews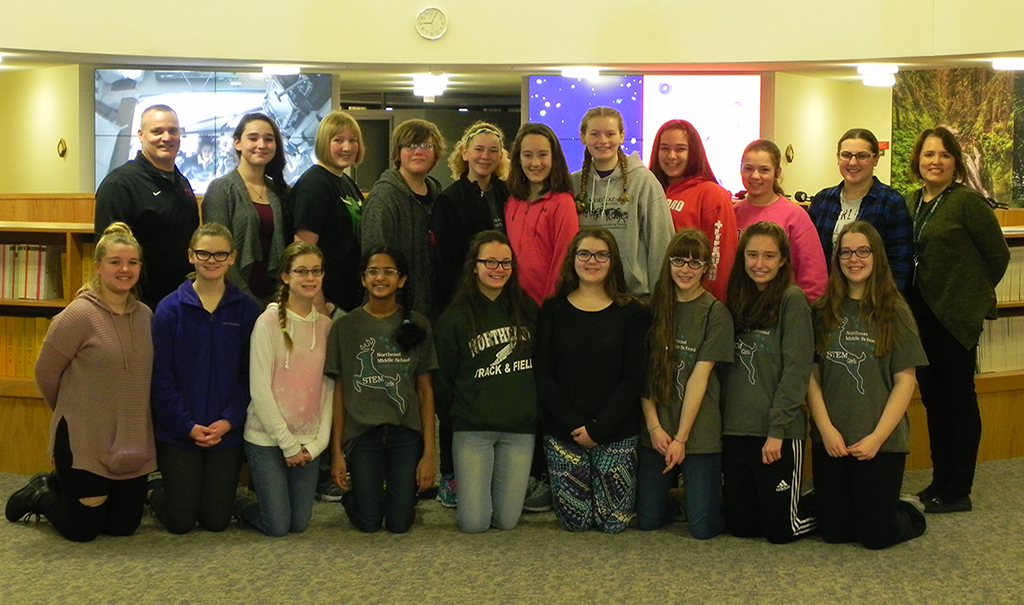 On March 10, 2017, students from the Girls' Science Club at Northeast Middle School participated in a 3D printing workshop arranged specifically for their group. Led by MSU researchers, Bob Bubeck and Tracy Zhang, the young researchers spent their time in the Makerspace room, complete with a number of 3D printers and work stations loaded with computer aided design (CAD) software capabilities.
3D printing and modeling offer rich, three dimensional visual aids to enhance and reinforce STEAM (Science, Technology, Engineering, Art and Mathematics) education in design engineering and material science using very current technologies. Participants may apply CAD with hands-on experience through 3D printing technology and gain knowledge of the material science of composite materials prepared by 3D printing. Exposure to 3D printing develops student problem-solving skills and inspires their interest in STEAM subjects with real-world, project-based strategic learning approaches.
Students attending the workshop were first introduced to 3D printing principles, then moved on to downloading preset 3D models, which allowed them to reconfigure (slice) and begin learning how to print. After some practice, they utilized Tinkercad© and Sketchup© 3D modeling software to design their own projects and printed in their choice of mono or dual colors.
See more photos from this event on the MSU St. Andrews Facebook page.