STEAM Summer Camp Offers Virtual Learning Activities for Kids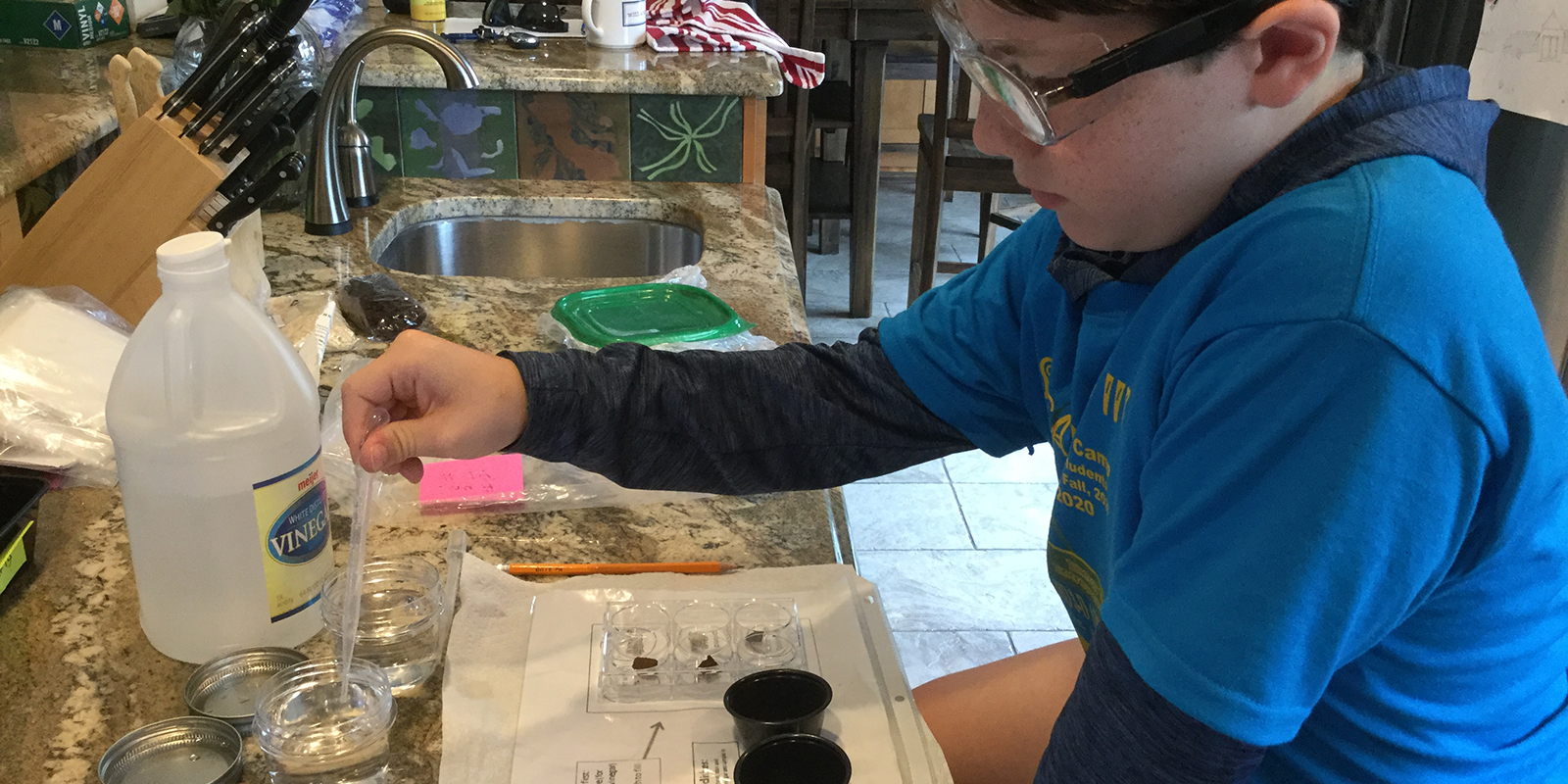 As the COVID-19 pandemic hit Michigan, it became clear that many summer camps were at risk of cancellation. Organizers of the annual STEAM Stew camp held at MSU St. Andrews were determined to continue the program online.
In past years, the multi-day camp hosted area middle school students and included field trips and a variety of hands-on activities.
With the move to an online format, local American Chemical Society volunteer, Gina Malczewski, partnered with Michigan State University, Dow Gardens, Chippewa Nature Center, and the Michigan Public Health Department to offer the kids fun and experiential programs in 3D printing, entrepreneurship, biology, chemistry, art, and geology.
Organizers wanted to provide participants with the same type of hands-on activities they would have received if held in person, keeping deliverability and safety in mind.
"This camp was an intriguing challenge and a unique program that brought together children from various backgrounds to experience many topics in a real-world way, overcoming most of the limitations of geography," stated Malczewski.
By the last week in June, a large box with project materials and an Android tablet pre-loaded with learning apps were shipped to 31 campers from the Great Lakes Bay, Thumb, and Detroit regions. When confirming the receipt of boxes, one parent noted, "The box did arrive, tablet, t-shirt and lots of bags filled with interesting items inside! We are very excited!"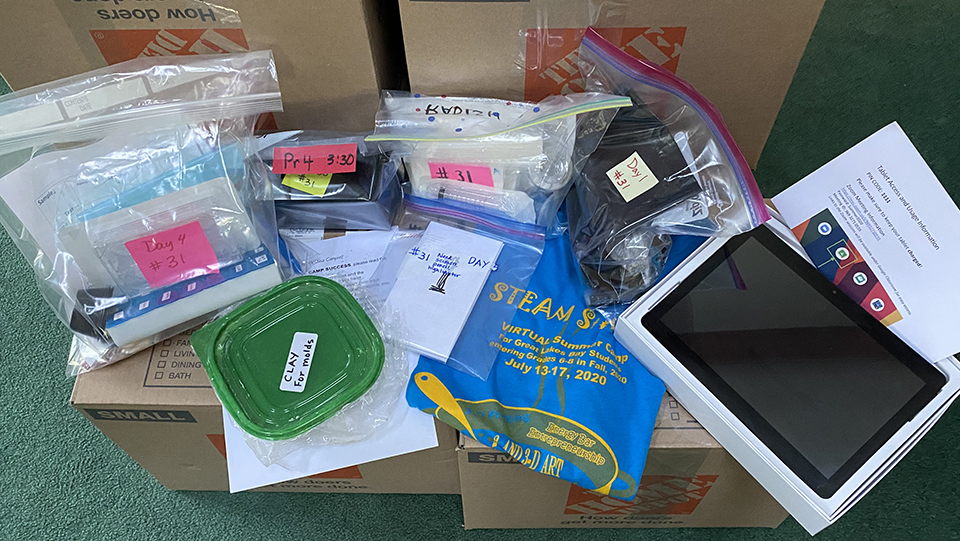 Using Google Classroom and Zoom, volunteers delivered a high-quality virtual experience. Presentations from field experts included the inner workings of a live beehive, a nature quest using the Seek app by iNaturalist, rocks, minerals, and molds, Health Heroes, and entrepreneurship.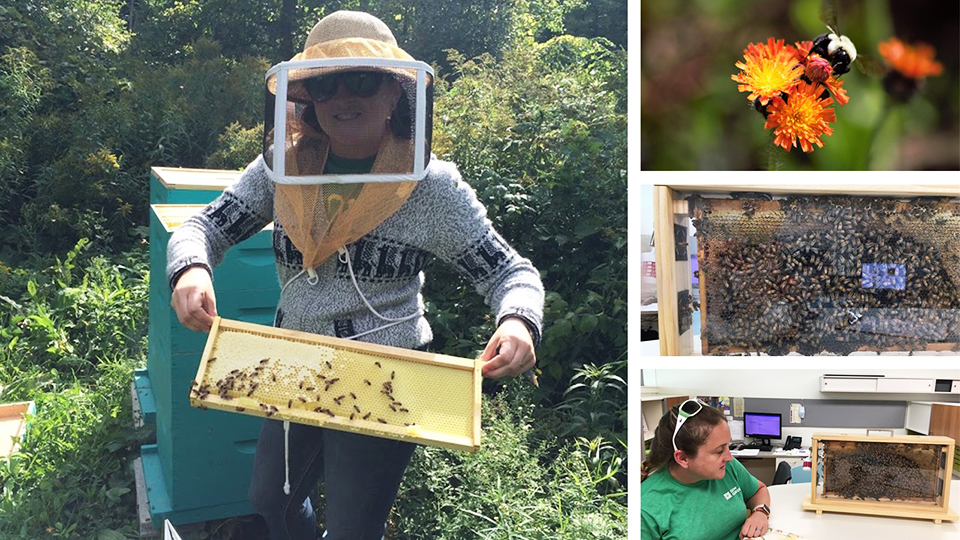 Throughout the week, campers participated in making and commercializing an energy bar, data collection and math, solar paper art, and plaster molds.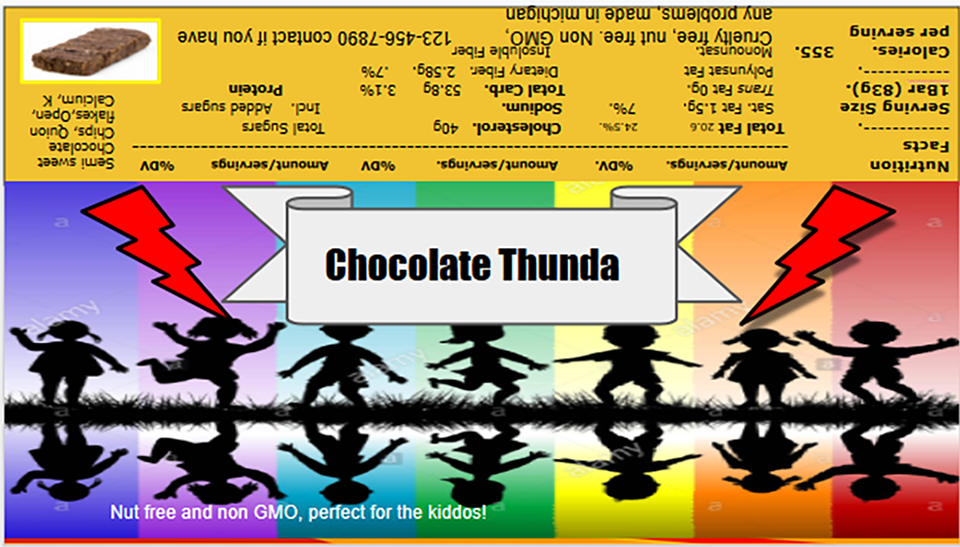 "My son Finn really seemed to enjoy the Energy Bar Entrepreneurship project, which showcased how all these disciplines blend together in the real world," said Mary, a camper's parent from Canton. "It was wonderful to see our son engaged in STEAM activities."
Each camper learned 3-D printing using the Tinkercad app. Objects designed campers were printed in the lab at St. Andrews and delivered to the campers by mail. The week ended with camper presentations on their energy bar packaging design and a puzzle contest reviewing the week's activities.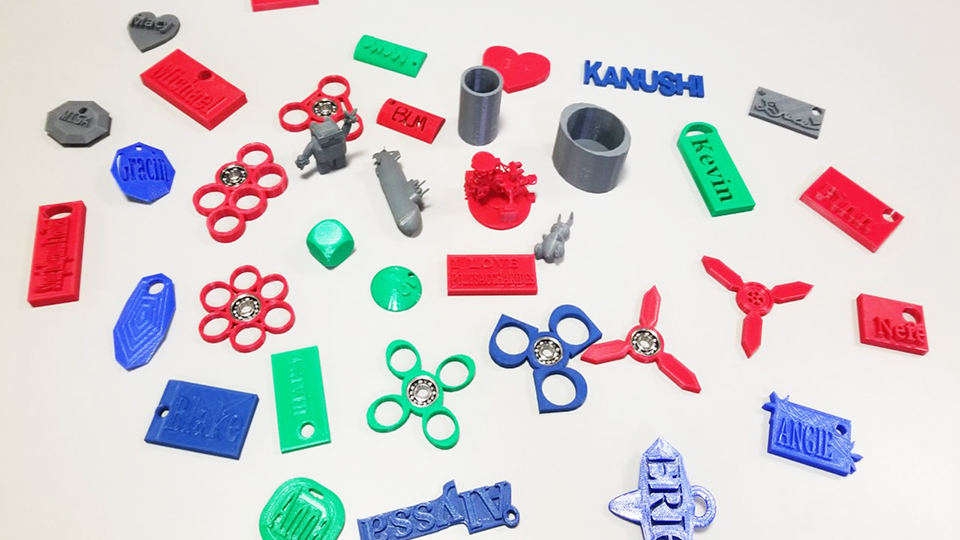 "I highly appreciate the scope and how you covered so many different subjects under one umbrella," wrote a parent of a camper from Mt. Pleasant. "Impressive level of clarity of explanations, and it was fantastic to observe how you made them see how things are interconnected."
While the kids were not able to gather in person this summer, they could partake in a journey of discovery and teamwork online. Several of the campers shared their thoughts on their experience this summer.
"My favorite project was designing the energy bar wrappers, and my favorite day was the day everyone presented their final ideas for the energy bar project. "– Finn
"The projects were fantastic, and the puzzle was challenging." – Eric
"My favorite was learning how to make a 3D print. "– Michael
"I learned how beekeepers keep their bees, and I especially liked using Tinkercad to make models." – Chimnefedinma
"I am not a morning person, so I did not like waking up early, but I loved the camp." – Kyla
"I learned how public health works and what they do." – Grace
"It was a very fun and cool camp." – Nevaeh
The camp was made possible by the Midland Section of the American Chemical Society, Michigan State University, and MSU St. Andrews, with funding support from the Herbert H. and Grace A. Dow Foundation, the Rollin M. Gerstacker Foundation, the Charles J. Strosacker Foundation, the Dow Chemical Company Foundation, the Nexteer Steering the Future Fund, and the Bay Area Community Foundation.
Follow us on Facebook for news and updates from MSU St. Andrews.
Featured image: STEAM Stew camper working at home on the rocks and minerals project with instruction, via Zoom, from Dr. Gina Malczewski of the Midland Section of the American Chemical Society.