NASA Astronaut Visits Midland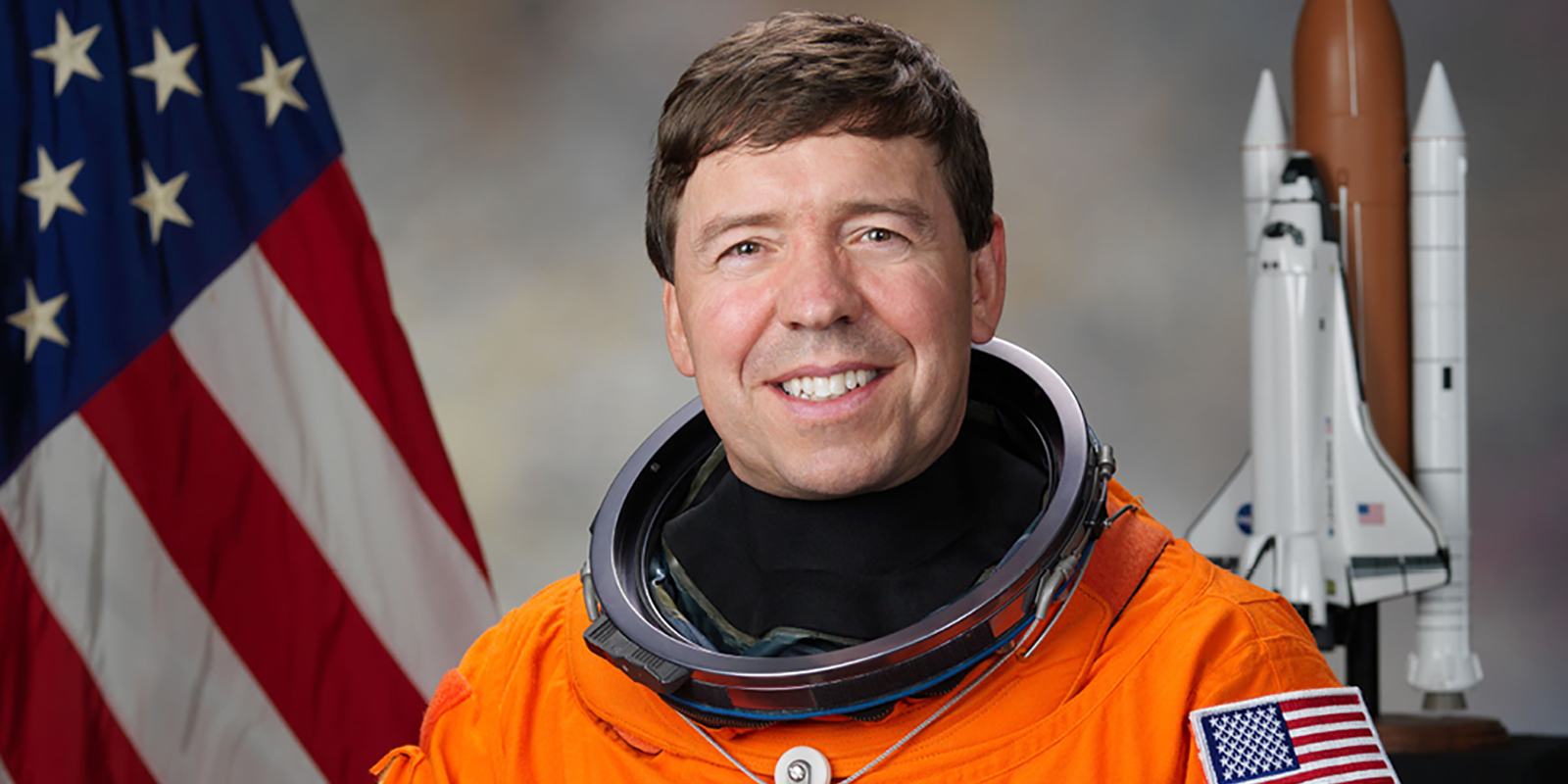 Dr. Michael Barratt, NASA Astronaut and crew medical officer, visited Midland on Wednesday, June 13, 2018, and attended a number of events to share stories about his trips to space. The day started with an assembly at Central Park Elementary where an auditorium full of 3rd, 4th, and 5th graders awaited his arrival. Dr. Barratt explained what zero gravity feels like, as well as daily life aboard the International Space Station. The children were delighted to hear how the astronauts prepared food, bathed, and even how they went to the bathroom. After taking a number of questions from the students, Dr. Barratt closed his talk by urging the students to never stop learning and to stick with their STEM education.
Later that afternoon, Barratt visited with a group of flying enthusiasts at the Jack Barstow Airport. The crowd of seasoned and junior pilots had a number of questions about space flight and living on the space station. Barratt shared many technical aspects of the station and compared his two flights; once on the NASA space shuttle and once on the Russian Soyuz. He also discussed the rigorous training it took to become an astronaut, as well as the workout regimen he continued during his nearly six months in space.
That evening, Dr. Barratt was the headliner at the Midland Center for the Arts as part of the MATRIX:Midland Festival. There he entertained a crowd of over 1,000, with photos and video showing his flights and life in space. Barratt depicted his time in space in great detail and also discussed how important the international and commercial partnerships have become for the future of space flight. He took a number of questions from the audience and when asked what his favorite thing to do on the space station was, he replied, "I love to sit by the windows and take pictures of our beautiful Earth."
MSU St. Andrews was a proud sponsor of this visit and worked closely with the Midland Center for the Arts to plan the day's events. MSU St. Andrews also gratefully acknowledges Dr. Jim Jackson and his family for hosting Dr. Barratt.