Summer 2023 ACS STEAM Stew VI Middle School Camp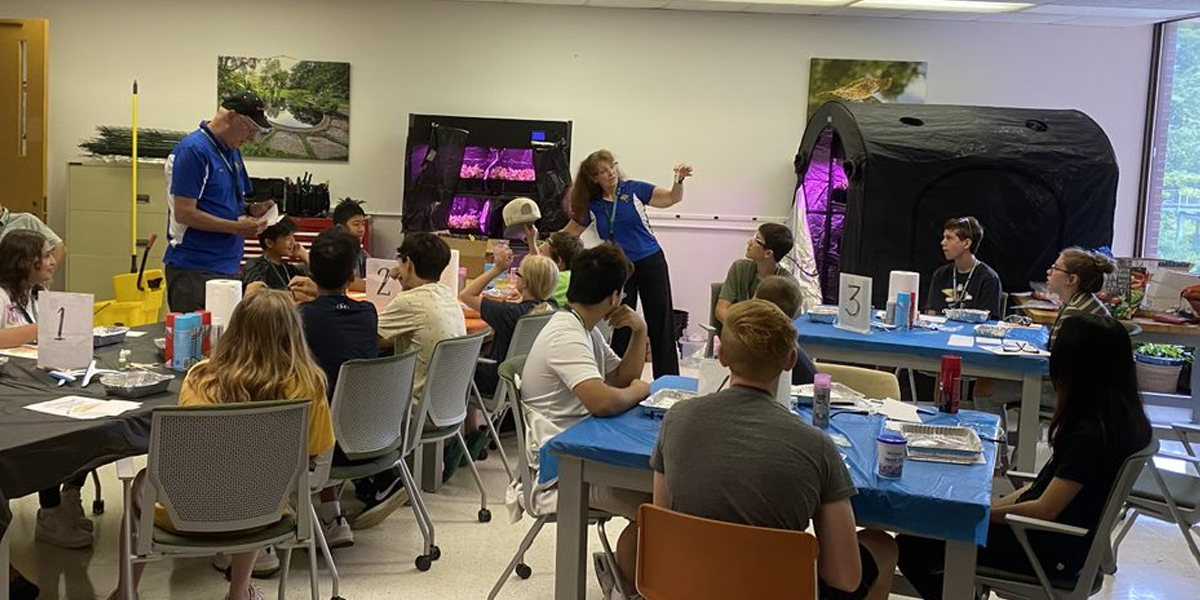 The Midland Section of the American Chemical Society ACS) and Michigan State University (MSU) are happy to invite you to participate in the in-person STEAM Stew VI "Sound Science" Summer Camp, scheduled for Monday, June 19 through Friday, June 23, 2023, from 9:00 am to 12:00 pm Monday through Thursday and 9-~4 on Friday. This camp explores sound and music, and how they are produced and detected. Students will learn how to play music on a keyboard and how to code and compose music on a micro:bit. We have many stellar facilitators involved, presenting on topics from music therapy, bug ears, and the relationship between math and music, to making art from music. We are also planning a small reception and performance at the end of camp on Friday.
Students will join us on the MSU-St. Andrews campus in Midland (1910 St. Andrews Rd.) There may also be some short offline/after-class activities for students to complete. All participants (or a parent/guardian) must have an active email account for communication purposes.
The camp is FREE and open to students who will be entering grades 6-8 in the Fall 2023 academic year.
Space is limited; candidates will be selected on a first-come, first-served basis. If you register you are committing to attendance at ALL SESSIONS, EVERY DAY, for the entire time. Please allow others to participate if you cannot attend full-time.
Registration is open now through 11:59 PM, June 7, 2023, or until spaces are full (whichever happens first). We are accepting about 25 students.
In order to expedite the process, we ask that you complete all of the fields below. Students will be notified of tentative acceptance on or before June 9 and will be given two days to confirm attendance; if confirmation is not received we will work with those on the "waiting list" to fill spots. The roster will be finalized by June 14. All parents/guardians and students are required to attend ONE virtual pre-camp orientation (one hour, one evening, see below).
Note: If multiple students from your household are registering, you must complete a registration form for each one.
Thank you for your interest in our camp—we look forward to working with your students!
For questions or additional information regarding this summer's camp, contact ACS camp director, Gina Malczewski at reginamalczewski@gmail.com.
Join our mailing list and follow us on Facebook to receive the latest nformation.
Photo: Camp director, Gina Malczewski, leads a hands-on session on hydroponics during the Summer 2022 camp at St. Andrews.