Family Astronomy Night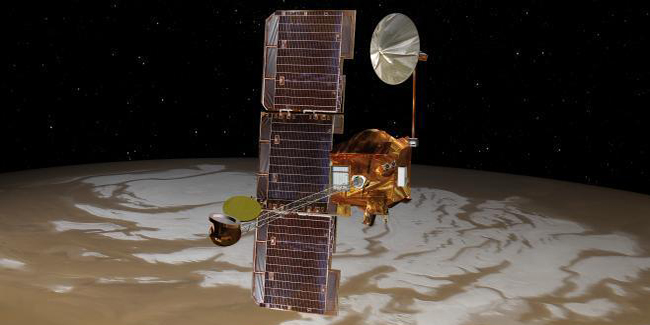 Mark your calendar for the next Family Astronomy Night, Tuesday, November 17 at 7 PM! The video from the October 20 event, Mars from Space: What Robotic Spacecraft Have Discovered About The Red Planet, will be posted soon.
To watch recorded presentations from past astronomy night events, please visit the Family Astronomy Night webpage.
Feature image: Mars Odyssey Orbiter, NASA's longest-lasting spacecraft at Mars, has been studying the red planet since 2001.
Photo credit: https://mars.nasa.gov/mars-exploration/missions/odyssey/