Inaugural STEM Education Initiative: Experimental Adoption of the Carbon TIME Curriculum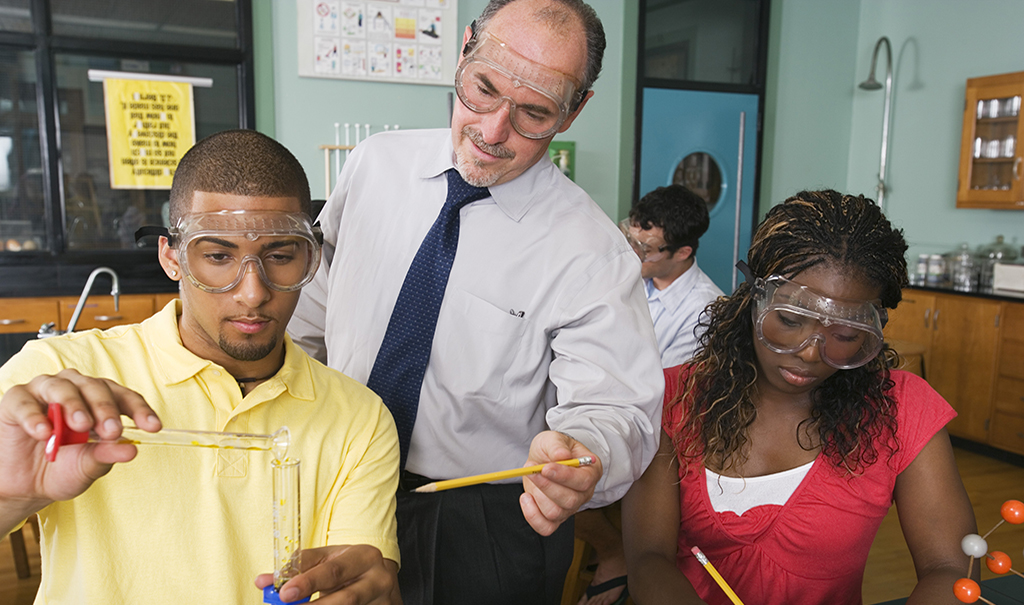 The National Science Foundation has awarded two major grants to a team headed by Charles ("Andy") Anderson of the Michigan State University College of Education for development of curricular material entitled Carbon: Transformations in Matter and Energy ("Carbon TIME"):
CCE: A Learning Progression-Based System for Promoting Understanding of Carbon-Transforming Processes (DRL-1020187), and
Sustaining Responsive and Rigorous Teaching Based on Carbon TIME (DRL-1440988)
The Carbon TIME project was conducted in partnership with Seattle Public Schools, National Geographic Educational Programs, and the Natural Resources Ecology Laboratory. Carbon TIME comprises six instructional modules related to the carbon cycle, each of three weeks duration, for middle grades or high school biology students:
Systems and Scale, including transformation of chemical energy into heat and light
Plants, including photosynthesis and biosynthesis
Animals, including digestion, biosynthesis, and cellular respiration
Decomposers, again including digestion, biosynthesis, and cellular respiration
Ecosystems, including food chains, food webs, and organic matter pyramids
Human Energy Systems, including combustion.
On June 23, Professor Anderson and his graduate students introduced area teachers to the Carbon TIME curriculum, with the aim of beginning to facilitate its adoption and delivery in the 2016-17 school year.
Schools represented at the orientation included Midland High School, H.H. Dow High School, and Meridian High School in Sanford, Mich. Peers who have been prior users of Carbon TIME also attended, including representatives of the Seattle Public Schools, Kalamazoo Area Math & Science (KAMS), and Novi High School.
Assuming the Midland area teachers and their students who are early adopters of Carbon TIME thrive with it in the 2016-17 school year, a repeat offering for a broader audience will occur next summer.
The 2016 launch of Carbon TIME in Midland-area schools is made possible in part by a grant from The Dow Chemical Company Foundation.
For more information about Carbon TIME, please see the video of the presentation given by Professor Anderson to the MSU Board of Trustees on October 30, 2015, available on You Tube.